When Boulder Startup Week launched 10 years ago as the ORIGINAL Startup Week, Boulder was ripe for an event to bring together the entrepreneurial ecosystem in a celebration of all things startup. As BSW has grown over the years, the City of Boulder has been recognizing the influence of the startup scene on its own brand—so much so that the City has restructured to create an Innovation and Technology department—headed up by Julia Richman—the Chief Innovation and Technology officer. 2019 will be the third year in a row that the City of Boulder has been an official sponsor for Boulder Startup Week! We welcome the support from our beloved home city. Here's a guest post to introduce some of the City's current initiatives related to innovation.
Thanks for the love, City of Boulder. We wouldn't want to be anywhere else!

The City of Boulder is delighted to sponsor Boulder Startup Week for the third time, as we continue to build our record of innovation in the city. In 2018, we transformed our IT department into an Innovation and Technology department that focuses on data-driven innovation and transparency. We also created the Climate Initiatives department, merging the city's effort to operate a local electric utility; energy efficiency, clean mobility and renewable energy; and zero waste. For the first time, this department is investigating how to transform Boulder into a regional hub for innovation in the circular economy space. In the past year, the city has: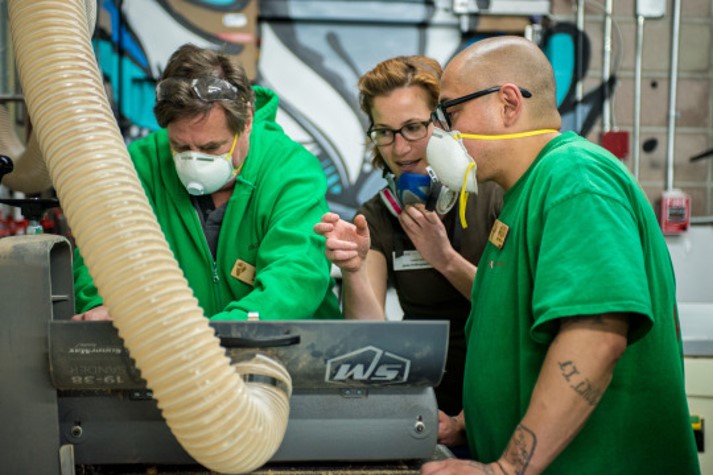 ● Measured community indicators and program results and published them for our community to see;
● Doubled the amount and diversity of data we have opened to the public, including data sets on crime, climbing formations, zero waste, our tree canopy and public bathrooms;
● Worked with data scientists in our community to explore what our data is telling us and publishing those results to the public;
● Hosted an Art of Data exhibit at the Boulder Public Library Canyon Gallery;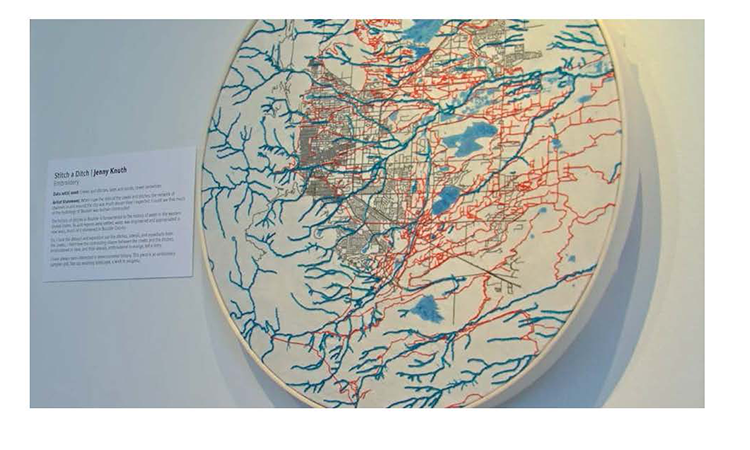 ● Partnered with a citizen led climate science group, Boulder County, and local farmers to pilot and test different methods of sequestering carbon into the soil, and improving the health of the land in the process;
● Began planning for a reuse-focused Innovation Hub to be co-located with Resource Central and Eco-Cycle on the city's property at 6400 Arapahoe Ave.
City as an Incubator
We're continuing our program called City as Incubator. As part of this, in 2018, the city joined the Startup in Residence program to tap into entrepreneurs who can help solve civic issues like community access to affordable homeownership. Entrepreneurs often have needs for beta test sites for your products, technologies and services. What better place to test than the city infrastructure? We have tons of data, assets and relationships with innovation-leading partners such as CU-Boulder, MetroLab Network, Alliance for Innovation, and the CO Smart City Alliance. The application of your tools and ideas can help you, and us, understand them better. We believe that co-creation with startups and creative individuals outside of government is essential to getting at next generation solutions for municipal and community challenges.
City as a Platform
Not only are we working with startups through their work, but you can also tap into resources already available in our community. The concept of city as a platform should function much like technology as a platform, in that we build an easily integrated base into which many different community members and constituencies can engage and connect. So what does our City as a Platform strategy look like in real life?
● Do you need access to tools and guidance to act on that new, out-there idea? The City of Boulder has a makerspace called BLDG 61, a free community workshop in the Boulder Library that provides maker education and technology to the public in a creative and inclusive environment. Did you know that since its opening, over 100 small businesses have emerged from our makerspace, including over a dozen patents?
● The city will be expanding on the success of BLDG 61 to address the problems associated with a linear (take → make → dispose) economy and instead transform our community into a "circular economy" model. In 2019, we are working to enhance and build on the reuse center at 6400 Arapahoe to create a business-focused reuse innovation center for recycling, reusing, maintaining and repurposing. We will be seeking entrepreneurs to help us envision the highest use for this collaborative space!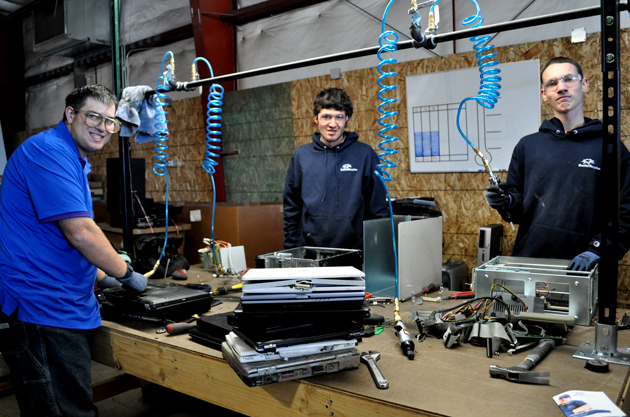 ● The city is also has more conventional "assets" that can serve as platforms for innovation. In 2018, the city launched a ground-healing collaboration to explore strategies to regenerate agricultural lands as carbon sequestration reservoirs. This is taking place through a unique collaboration of the city, local agricultural producers (McCauley Farms), breakout NGOs like Mad Agriculture, CU researchers, and others. This effort is now being recognized as a national leader in pioneering the role of cities in carbon capture and sequestration.
We are still hard at work acting on these strategies, and are exploring challenge competitions, catalyst funds, and partnerships that will help spur further innovation in our community.
Stay Tuned! We can't wait to innovate with you!