What's the value of an R1 research university with $500M of annual sponsored research and over 33,000 talented students to Boulder's startup community? A whole lot.
The University of Colorado Boulder is a powerhouse that feeds and supports the robust startup community. Silicon Valley wouldn't be the same without Stanford, and CU Boulder is equally a force within Boulder.
Did you know that as of the 2018 fiscal year, CU Boulder had:
184 new inventions
$318M in capital raised for CU Boulder startups
99 license and option deals executed in the past 2 years
27 new startups in the past 3 years
21 startups in the FY19 pipeline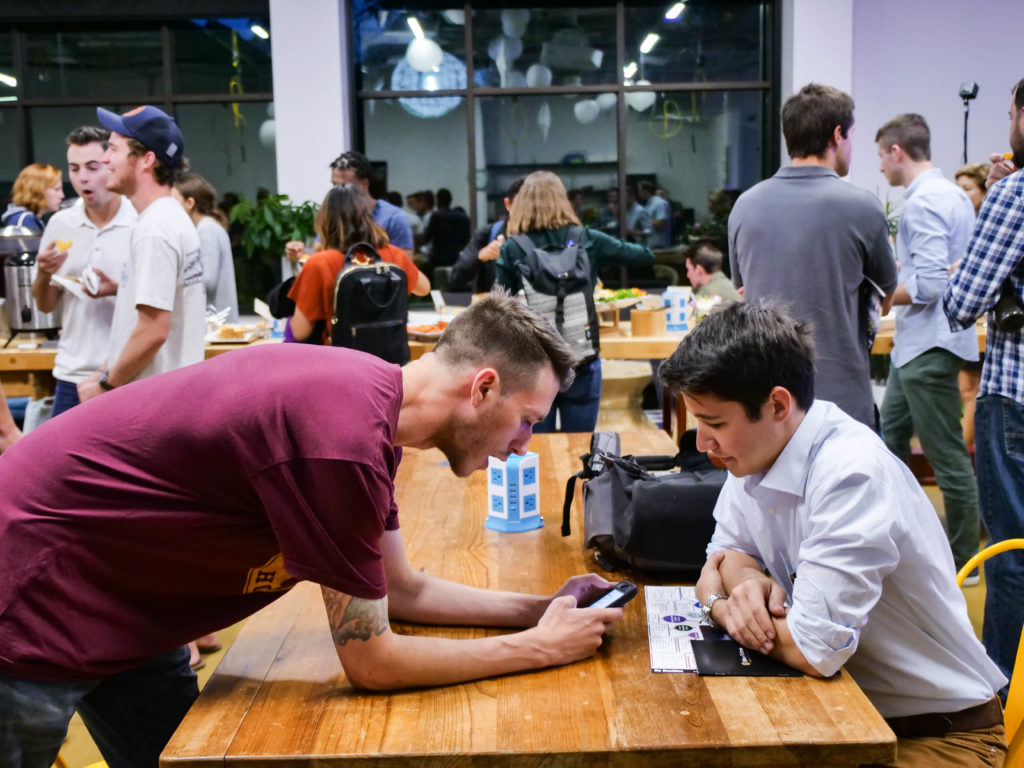 Are you surprised? Even shocked? We truly rival the best of the best, and we're proud to be a sponsor of Boulder Startup Week 2019 because our faculty, staff, and students can't thrive without the incredible community support in Boulder. From Entrepreneurs in Residence to guest lectures to amazing mentors, the community engagement is felt deep and wide across campus, and that's what makes us a strong campus and community network.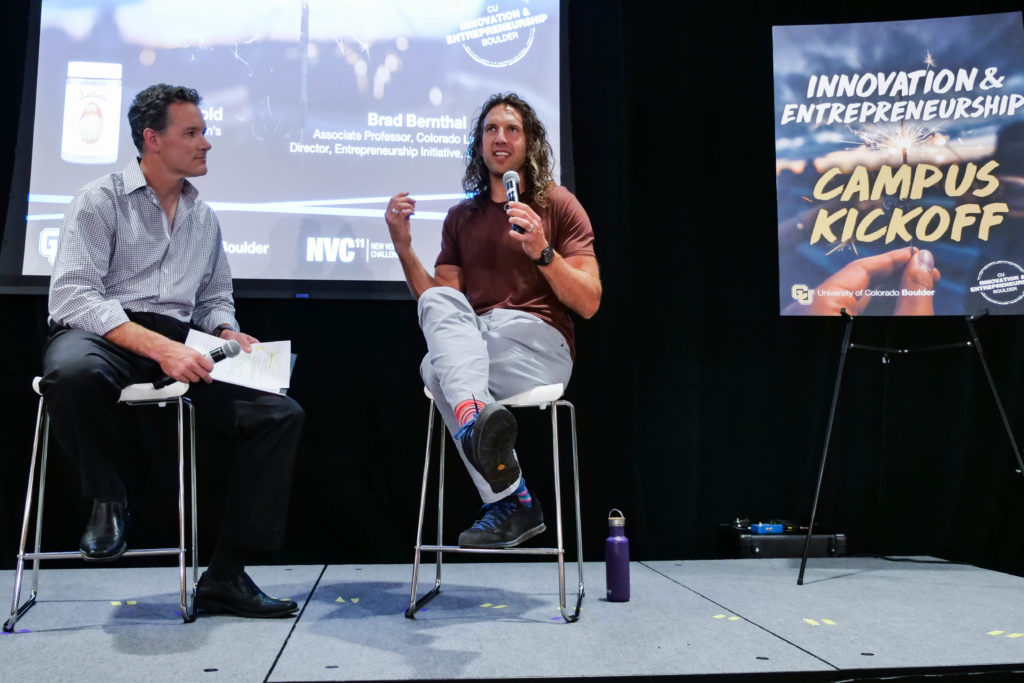 By being involved with BSW19, CU Boulder hopes to keep driving connections between the amazing startup community and campus resources We want to understand what Boulder entrepreneurs need, and determine how CU Boulder can play a key role in the startup ecosystem. The opportunities are abundant and limitless, but making the right connections is critical.

CU Boulder aims to be a leader in addressing the humanitarian, social, and technological challenges of the twenty-first century. This vision informs the Chancellor's three strategic imperatives, namely:
Shape tomorrow's leaders,
Be the top university for innovation, and
Positively impact humanity.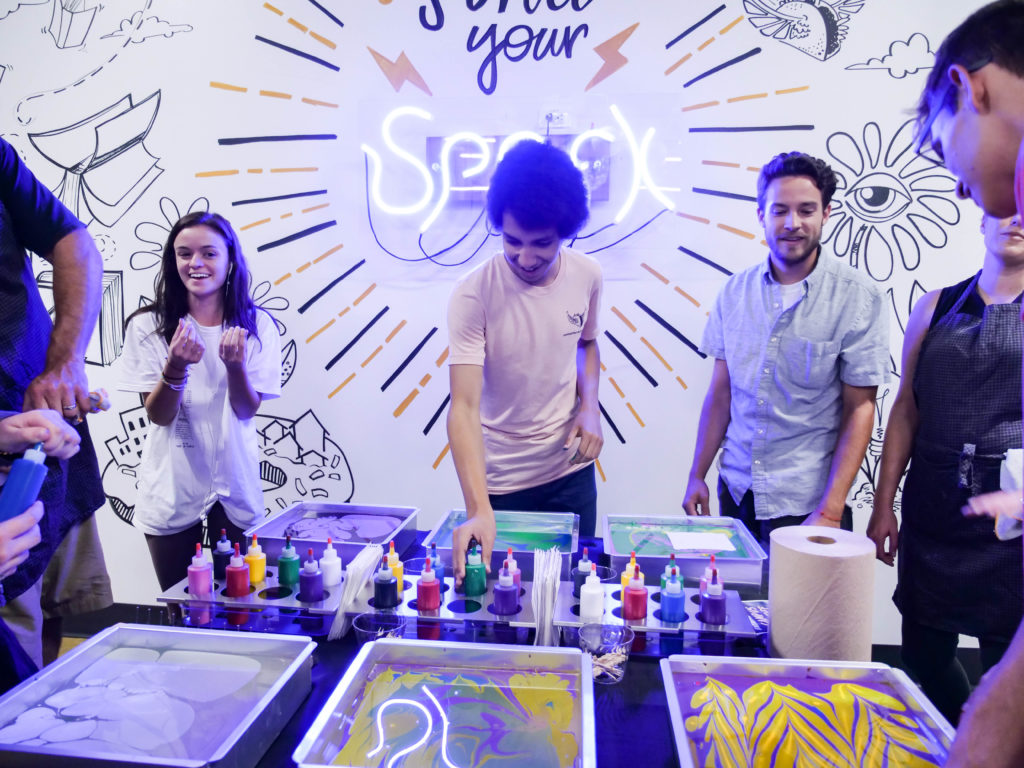 These aims translate to the cross-campus Innovation & Entrepreneurship Initiative, including:
Collapse the campus,
Connect the town and the community,
Create meaningful growth across the ecosystem, and
Build awareness around opportunities to engage in and gain entrepreneurial experiences.
In the words of Sarabeth Berk, Director of the Innovation & Entrepreneurship Initiative: "We're building more cross-campus opportunities for students, faculty, staff, and community members to engage in entrepreneurial activities. Having an entrepreneurial mindset is vital for the 21st century, and the more we can connect the campus and the community, it's a win/win for everyone."
The past year, we launched a new campus-wide entrepreneurial mentor network, and we have over 170 entrepreneurial mentors who have already signed up. If you want to get involved, go here: https://www.colorado.edu/innovate/entrepreneurial-mentors
In a way, CU Boulder is like a 150-year old startup. While that may sound funny, the origins of CU Boulder are very entrepreneurial. Citizens had to find space (6 citizens donated 49 acres of land), raise money (the state legislature approved $15,000 for construction of the university as long as the community matched the amount), and get buy-in from the community and would-be customers. In 1875, Colorado citizens laid the cornerstone for the university's first building, Old Main, and officially founded CU in 1876, the same year Colorado joined the union. The university opened its doors the following year with 44 students, a president, and one instructor. It took grit, innovation, and creativity — the same traits today's startup entrepreneurs have.
CU's origin story and continued "scale up" growth continue to fuel our strategic imperatives (mentioned above)–especially to be the top innovation university. With the launch of the Innovation & Entrepreneurship Initiative in 2017, CU Boulder is abuzz with more entrepreneurship than ever. There's a new website that showcases the innovative spirit of CU Boulder, especially highlighting speakers, events, and stories of student and faculty ventures. Additionally, a new campus startup hub opened in January 2018 to help convene and build community around startups.
CU Boulder supports its entrepreneurial students, staff, and faculty, as well as the startup ecosystem into which these entrepreneurs launch their ideas. We appreciate all you do, CU Boulder. Go Buffs!

____________________________
Interested in becoming a part of the 10th Anniversary Celebration of Boulder Startup Week? Learn more about sponsorship opportunities here.