Boulder Startup Week is thrilled to welcome returning Platinum Sponsor Honey to Boulder Startup Week 2019.
Honey is a free browser extension that automatically finds and applies coupon codes at checkout. It is currently the sole platform that scans the web for all possible discounts with the ability to "stack" deals to allow for maximum savings for consumers. Using unique algorithms to aggregate and apply the best coupons, Honey is saving money for its 10+ million members in the USA, Canada, Australia, and the UK, and offering deals at over 30,000 retail sites. Check out the complete list of retailers.
Founded in 2012 by George Ruan and Ryan Hudson, Honey was built with the mission to save people time and money. Honey provides real-time promotional codes and savings on thousands of websites. In addition, the browser extension includes:
Honey Gold – pays members to save money;
Droplist – watches members' favorite items and notifies them when the price drops;
Amazon price comparison – assures users are getting the best deals; and
Honey Travel – compares prices with top travel sites to offer the best deals on hotels around the world.
Where can you find Honey during BSW? Several members of the Honey team will be attending events throughout the week, including the following:
Data Science / Development Epic Mashup Happy Hour
Tuesday, May 14, 4:00pm – 5:30pm
Galvanize, 1023 Walnut St., Boulder, CO 80302
5th Annual Boulder Startup Week Job Fair
Wednesday, May 15, 11:30am – 1:30pm
Boulder Theater, 2032 14th St., Boulder, CO 80302
1st Ever Boulder East Side Startup Crawl
Thursday, May 16, 4:00pm – 6:30pm
Location TBD
JavaScript isn't Always the Right Thing (Mobile Native Can Win)
Speaker: Dave Loftis, Director of Project Success, Radial Development Group, LLC
Friday, May 17, 9:00am – 9:50am
Honey, 1881 9th St., Ste.303, Boulder, CO 80302
In addition, as a Data Science Track Sponsor, Honey will have team members in attendance at Track events. Check out the full schedule here.

Honey is proud to be returning as a Platinum Sponsor for Boulder Startup Week 2019. The Los Angeles-based startup established an office in Boulder last year and is actively looking to hire software engineers and Android-focused mobile engineers to join the Boulder team. Honey loves being a part of Boulder's thriving tech community and is excited to be a part of Boulder Startup Week again this year!
"As Honey continues to build our Boulder, Colorado team we are excited to support Boulder Startup Week as a Platinum Sponsor," says Jud Valeski, General Manager. "Boulder has deep technology roots and Honey is thrilled to be a part of the community as we continue recruiting and expanding our footprint."
Interested in Signing up?  With Honey, signing up is easy! Simply visit Honey to sign up with your email and start saving!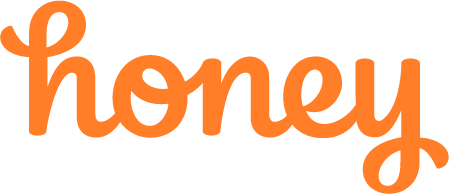 View the complete Data Science Track schedule of events!